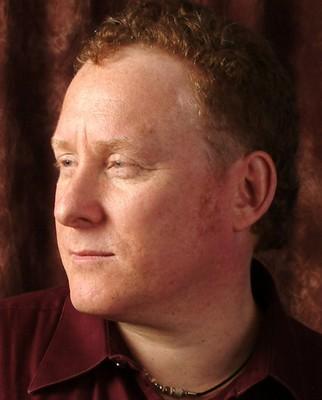 Message from the Rabbi:
Rabbi Baruch Melman has been our Spiritual Leader since 2007.

B'ruchim Ha'Baim!

Welcome to Temple Israel of the Poconos!

A place of healing, a place of prayer, we are home to seekers who wish to learn and grow in Torah. We are a place of gathering for those who seek comfort, joy, solace and nurturing.

Many who have found a sense of community here express their appreciation that we offer an environment that is free of judgment, and that they have now found a home where they can express their sense of Judaism in a loving and supportive and non-judgmental environment.

Our members express their Jewish observance across a wide spectrum. We respect every individual's level of practice on their journey. Like a sulam, a ladder, it is not as important which rung you are on, as much as whether you are facing up or down on the ladder. But even then every spiritual journey consists of peaks and valleys, stretches of level road, as well as phases of deeper and lesser intensity.

We are an oasis in the parched desert. Many of our members are fierce individualists who recoil at the strict and conformist attitudes often found in other communities. They have found a place of acceptance, where they can grow in their level of learning and observance at their own pace.

Many of our members are Jews by choice, who have found in our thriving community that their enthusiasm and love for Torah is welcome. Their contribution has been significant and all have benefited by their presence. In addition, we have welcomed back to the Jewish fold b'nai anusim, descendants of those Jews who were forced to accept conversion throughout the past centuries, including Marranos from Spain and Portugal.

I was really privileged to have had a very close relationship with the late Rabbi Shlomo Carlebach. His sense of loving every Jew, no- every human being, as a child of God, without judgment, made a deep impression on me. Like Rebbe Nachman and other Jewish spiritual masters, have taught, the path to God is really only through joy, never sadness. Here at Temple Israel of the Poconos, the path to God through song, niggun and dance is evident in abundance.

We offer classes for everyone, and for every level. The rabbis asked, "which is better, observance or learning?" Learning, for it leads to observance, and with greater understanding and meaning. Our Judaism must be meaningful. Our relationships must be meaningful. Our lives must be meaningful. When the universe closes one door, for sure another door opens. We welcome you and invite you to enter!

About the rabbi....
Rabbi Baruch Melman has been our Spiritual Leader since 2007.


As Rabbi, as well as Hazzan, he leads the weekly Shabbat daavening, with heartfelt, uplifting and inspiring melodies.



Rabbi Melman, a Jewish educator prior to his pulpit career, is also the Principal of the Hebrew School, and works intensively with our B'nai Mitzvah age children and our post B'nai Mitzvah teens.



He teaches classes in Intro to Judaism, Chumash, Bible, Mishna, Talmud, Tefillah, Halacha and Hebrew reading.

Our Rabbi also writes a weekly commentary on the Torah portion, exploring nuances in text and spiritual themes in depth, which can be found in his blog.



Rabbi Melman received semicha (rabbinic ordination) in 1998 from The Metivta/The Institute of Traditional Judaism, a division of UTJ, based in Teaneck, N.J., where he studied Talmud, Bible, Rabbinic commentaries, Midrash, Shulchan Aruch, homiletics and pastoral psychology.



He also studied personally under Rabbi Shlomo Carlebach for 5 years at his Carlebach Institute's Yeshiva Bayit Chadash, and also joined him in about 300 concerts on the violin and mandolin over a nine year period.



His grandfather, Rabbi Jacob Melman, z"l, received smicha at Mir and taught in Slobodka. He came to the US in 1914, at age 24, and became a leader of NYC's Jewish community in the interwar years.

His late father, I.J. Melman, z"l, was an electronics engineer, a founding member of the IEEE, and pioneered many of the electronic and technological advances of the mid 20th century, and was an advisor and mentor to young entrepreneurs through the end of the century.

Rabbi Melman credits his beloved late mother, Esther Melman, z"l, for his love of the Hebrew language. She was a scholar of classical Hebrew literature and spent fifty years in the field of Jewish education, and was publicly recognized for her achievements, receiving the first Keter Torah Award from Boston's Bureau of Jewish Education. She taught her love of Hebrew and Israel to thousands spanning several generations. At age 8, she was honored with a visit to her classroom by the renowned Hebrew poet and writer Hayyim Nachman Bialik, for her Hebrew poem which won top prize.



Rabbi Melman received his Master's in Jewish Education at Boston's Hebrew College and received his BA from Brandeis University with a double concentration in Intellectual History where he studied under the legendary Frank Manuel, and NEJS (Near Eastern and Judaic Studies) where he studied closely under Michael Fishbane.

Rabbi Melman studied at Pardes Institute in Jerusalem after his Brandeis undergraduate studies, deepening his knowledge of and his love for Jerusalem and Israel. He also participated in Young Judaea's One Year Program, which is under the sponsorship of Hadassah, and spent time working in agriculture and plastics at Kibbutz Gesher Haziv.

Rabbi Melman developed an early enthusiasm for holistic celebratory Jewish living while as a camper at Camp Ramah in New England and spent several years on staff at Camp Ramah in the Berkshires. He credits Ramah with teaching him love of prayer, Torah cantillation, Jewish/Israeli song and Hebrew language skills. Rabbi Melman also recommends Camp Ramah of the Poconos and Pinemere Camp to his congregation.

Rabbi Melman has two daughters. He served two previous congregations in Oregon and upstate New York prior to coming to the Poconos.